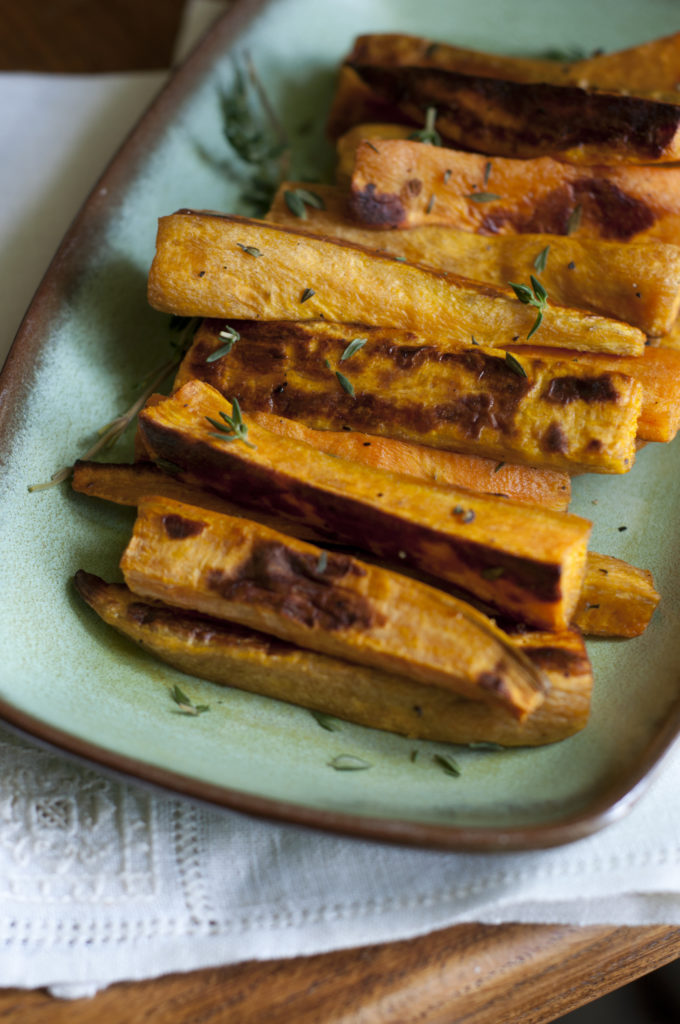 Sweet Potato Planks
Skip the marshmallows (and extra sugar). The kids will love the super-sized orange "fries" loaded with beta carotene.
Ingredients (6)
3 T Olive Oil
1 T Fresh Thyme Leaves
1 Garlic Clove
½ tsp Kosher Salt
¼ tsp Freshly Ground Black Pepper
2 Whole Sweet Potatoes
Directions
Preheat oven to 350F.
In a large bowl, combine olive oil, thyme, garlic, salt and pepper.
Peel sweet potatoes and slice into 1/2-inch thick planks. Place in the bowl with olive oil mixture and toss to coat. Arrange sweet potatoes in a single layer on a nonstick baking sheet. Bake 30 minutes, or until golden brown on the edges.