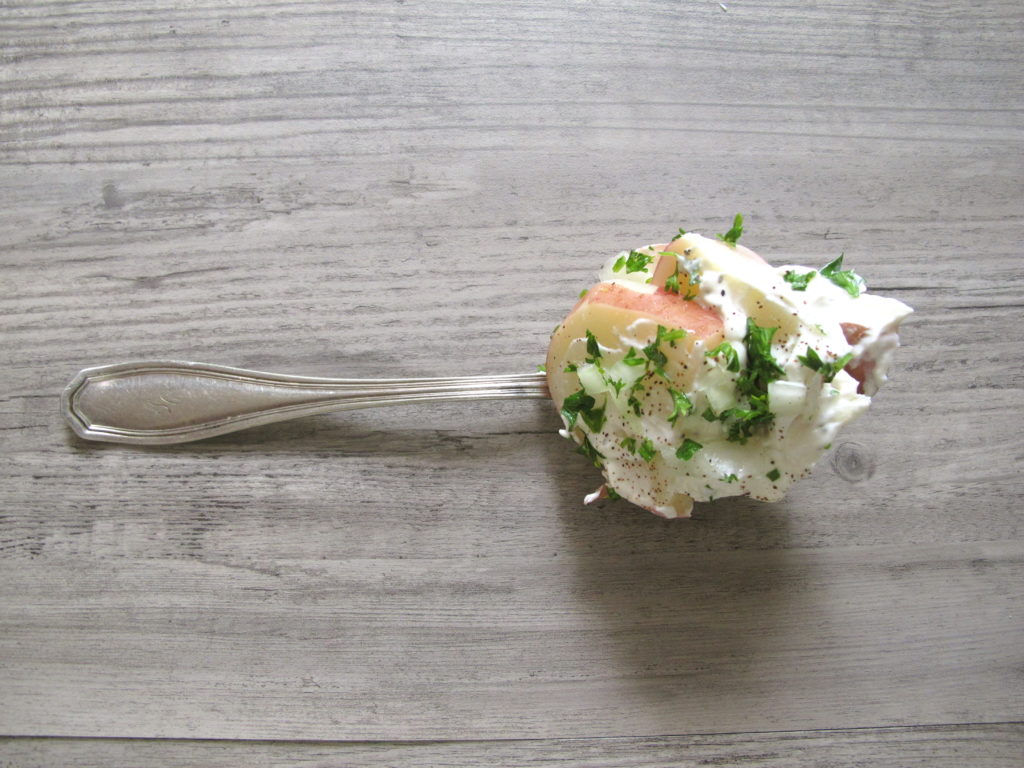 Layered Potato Salad with Parsley
The flavor of these potatoes is enhanced by boiling them in water seasoned with garlic, bay leaf and celery leaves. Show off the appealing layers in a glass bowl.
Ingredients (12)
8 Red Potatoes
1 Garlic Clove
1 Dried Bay Leaf
¼ cup Celery Leaves
8 oz Sour Cream
1½ cup Mayonnaise
1 T Prepared Horseradish
1 T Celery Seeds
2 Vidalia Onions
1 cup Chopped Italian (Flat Leaf) Parsley
½ tsp Salt
1 tsp Freshly Ground Black Pepper
Directions
Boil potatoes with garlic, bay leaf, and celery tops to flavor water. Cool, peel and slice.
Mix sour cream, mayonnaise, horseradish, and celery seed.
Mix together onions and parsley.
Place a layer of sliced potatoes in a clear glass bowl or casserole dish. Sprinkle with salt and pepper. Spread a layer of mayonnaise mixture on top of potatoes, followed by a layer of parsley mixture. Repeat layer.