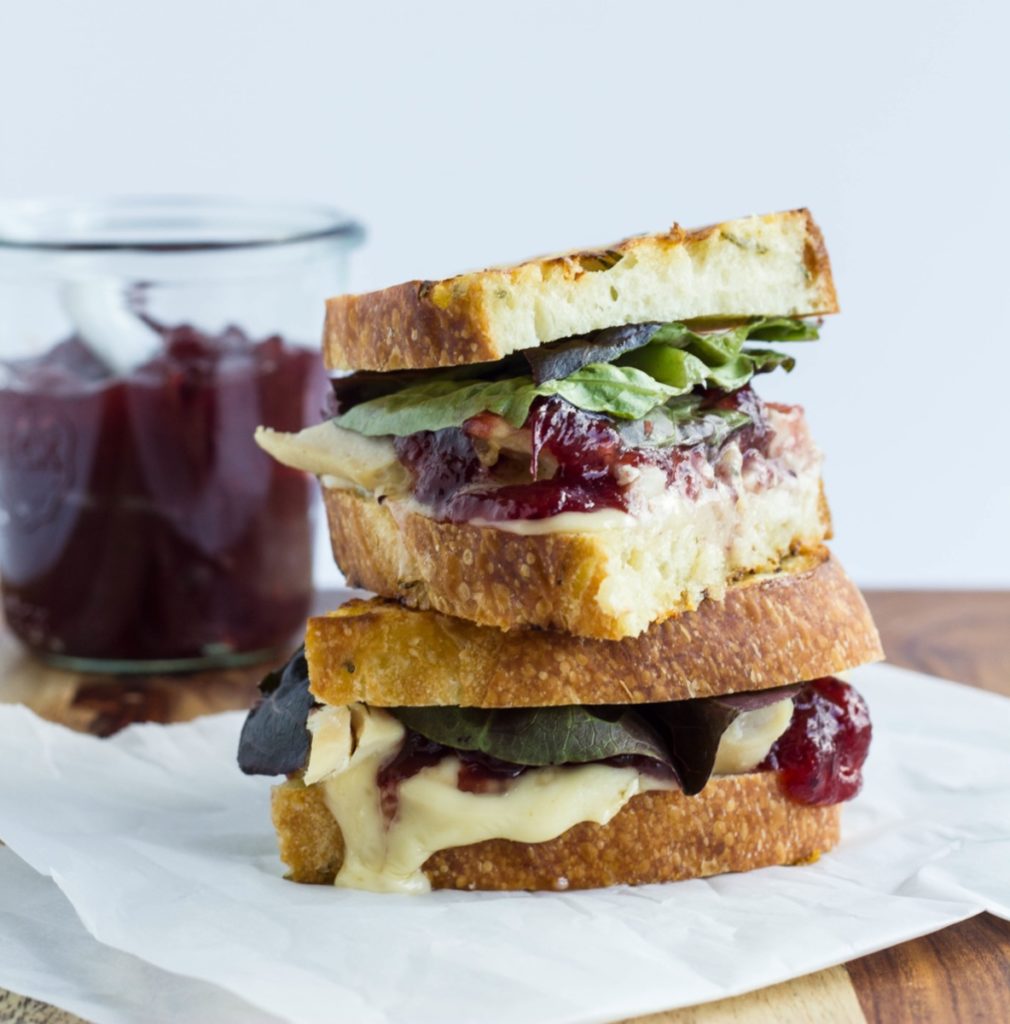 Turkey and Cranberry Sauce Sandwich
Make good use of holiday leftovers with this tasty sandwich melt.
Ingredients (7)
4 Rosemary Bread Slices
2 T Butter
4 oz Sliced Turkey
3 oz Cambozola Cheese
or 3 oz Blue Cheese
4 Lettuce Leaves
¼ cup Cranberry Sauce
Directions
Butter one side of each piece of bread. Place the bread slices butter side down in a grill pan over medium low heat.
Pile the turkey on one side of two pieces, the cheese on the other two. Cover the pan lightly with a lid and cook 5 minutes until the cheese begins to melt. Remove from the pan with a spatula.
Spread the cranberry sauce over the top of the turkey then, place the lettuce leaves on top. Place the cheesy bread on top and cut in half.