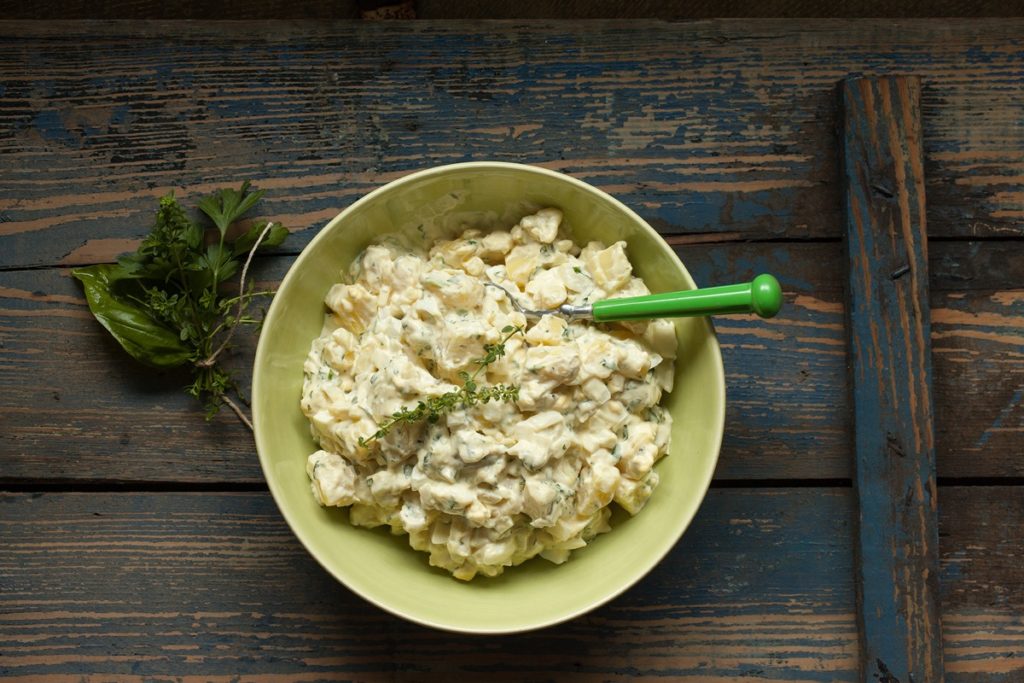 Potato Salad with Herbs
Potato salad gets a tasty kick with fresh basil, parsley and chives.
Ingredients (13)
12 Red Potatoes
or 12 New Potatoes
or 12 Yukon Gold Potatoes
5 Hard Boiled Eggs
1 White Onion
⅔ cup Mayonnaise
2 T Dijon Mustard
½ cup Chopped Basil
½ cup Chopped Chives
½ cup Chopped Italian (Flat Leaf) Parsley
2 Thyme Sprigs
½ tsp Salt
½ tsp Freshly Ground Black Pepper
Directions
Place potatoes in a pan of cold water to cover. Bring to a boil. Cook 20 minutes or until just tender. Drain, let cool and peel (skins will rub off easily). Chop potatoes; place in a bowl. Add remaining ingredients. Stir gently. Makes 6 cups.