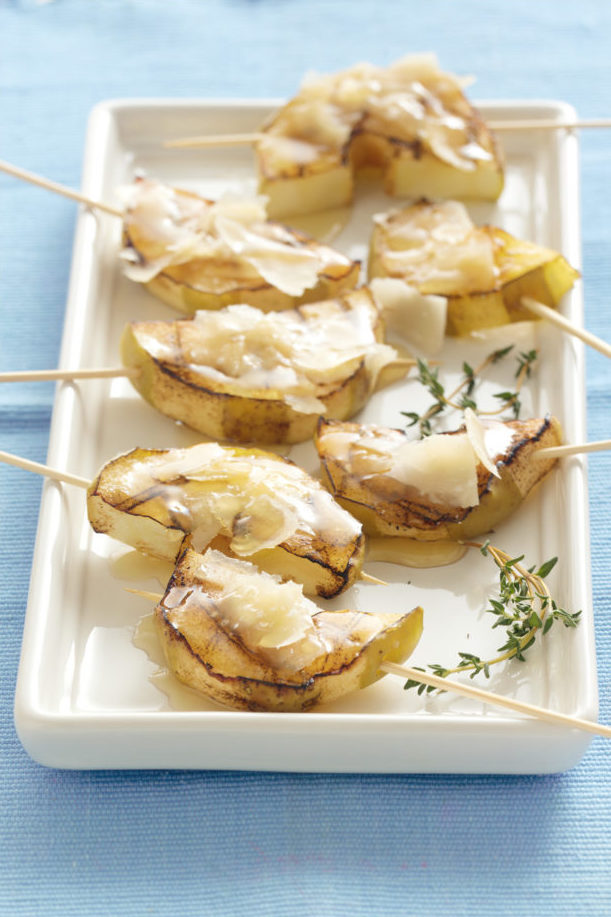 Grilled Apples with Parmesan Cheese and Honey
Cheese and fruit are a natural pairing, and the summer grill marries the flavors to smoky perfection.
In Italy, this is often made with pears, but apples hold their shape better on the grill and blend perfectly with honey.
Ingredients (4)
¼ oz Cooking Spray
4 Granny Smith Apples
4 oz Parmigiano Reggiano Cheese
¼ cup Honey
Directions
Spray a grill rack or grill pan with cooking spray and heat until smoking.
Thread apple slices on skewers. Place on grill until warmed through and well marked, about 5 minutes. Transfer to a large platter.
Lay cheese over warm apples and drizzle with honey.